Charles A. Sawtell
Sonrise Gospel Hour Era
Material is being sought on this era of the broadcast.
Anyone with leads please contact Larry Heather - lheather@shaw.ca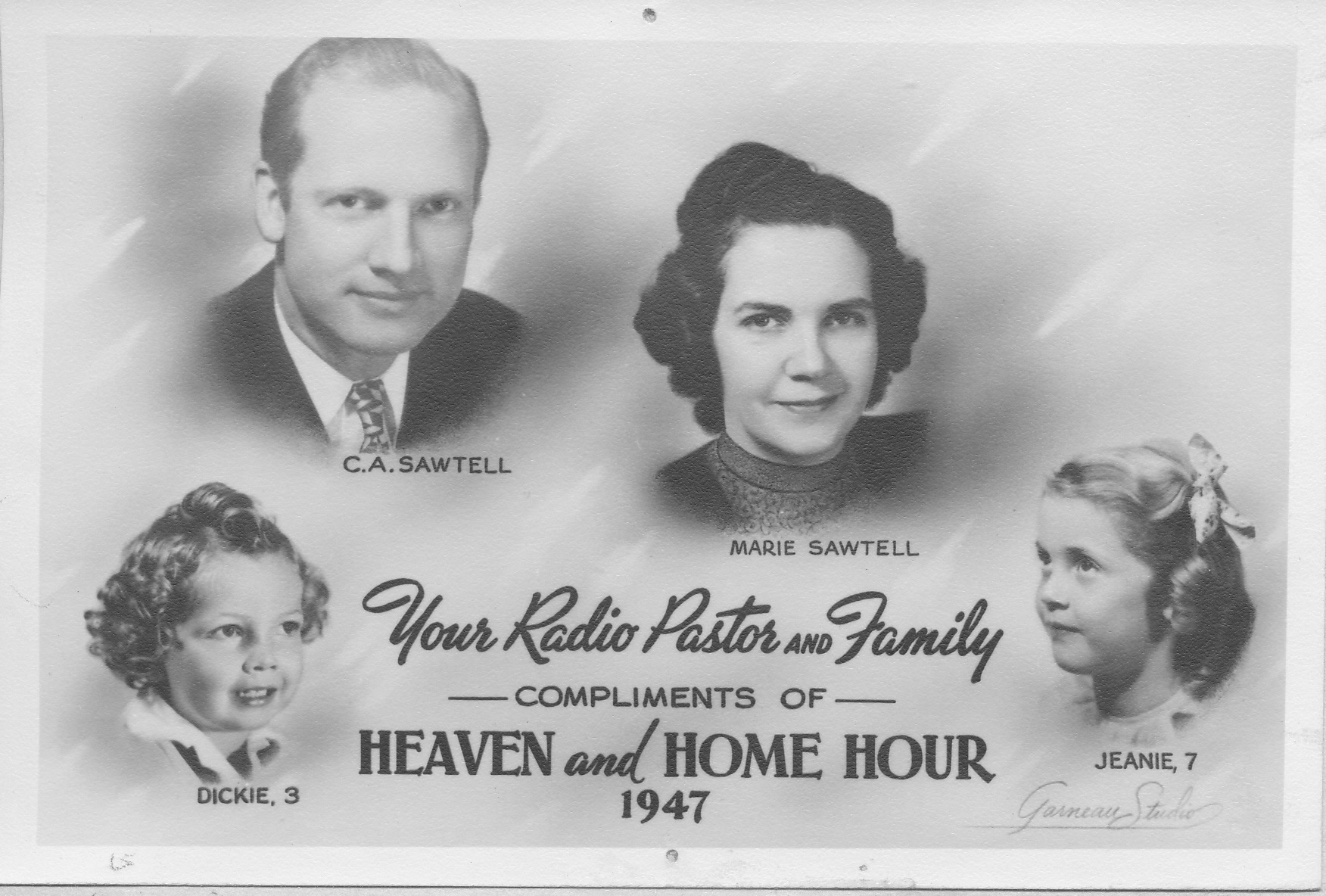 Heaven and Home Hour era
ca.1943- 1947 - This is our best existing picture at present.
Charles went to CFAC radio with this show after he turned the Sunrise Gospel over to J.D. Carlson.
Later he moved up to Edmonton and started the same show on the airwaves in that area.
Earlier Edition of the Heaven and Home Hour 1943?
Devotional Reading Book Prize Given Out to Those Memorizing all
Five Chapters of I Peter
by C.A. Sawtell to Kathyrn McKellar Wison